Hey there, Tribe! It's officially feeling like summer (in my state anyways!) and I couldn't be more excited! It's time to break out the shorts, sandals, margaritas, sunblock, and swimsuits. Woohoo!
So what's hot and trending for Summer 2019? Keep reading to find out whats topping the lists and where you can grab your favorites.
Inflatable Cactus Ring Toss from SunnyLIFE-$27 Click here to grab it on Amazon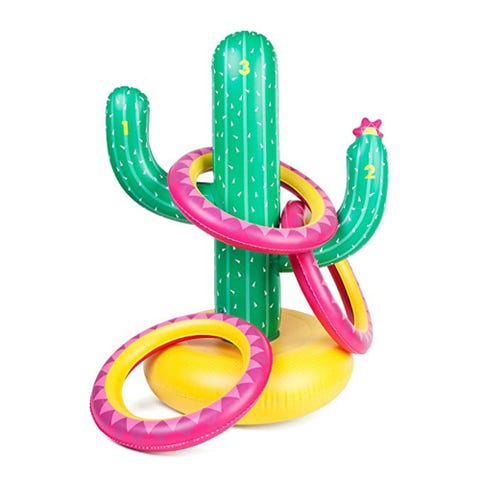 Why is this so adorable!? Of course, we all love the traditional summer fun pool games like Marco Polo, Chicken, etc but this is a really fun way to switch it up! Each stem is worth a different amount of points and the first one to 21, wins. It's absolutely perfect for adults and kids alike!
2. Chill-O-Matic Automatic Beverage Chiller-$25 Click here to grab it on Amazon
Now this is really cool…literally! It's an easy to use automatic beverage cooler for those pitiful hot days. You know, because waiting for your drink to chill in a big ice chest takes way too long when you're extremely parched!
This is the BEST thing I've ever found to relieve the pain from those pesky sunburns! The picture up there are my personal results and since then, I've been hooked. Not only does it help to "take the burn out" of your sunburns but it also feels really good on. One bottle will last you forever! I've had my original bottle for about 2 years now.
4. All things Fringe-This skirt is super cute!-$28 Snatch it up here!!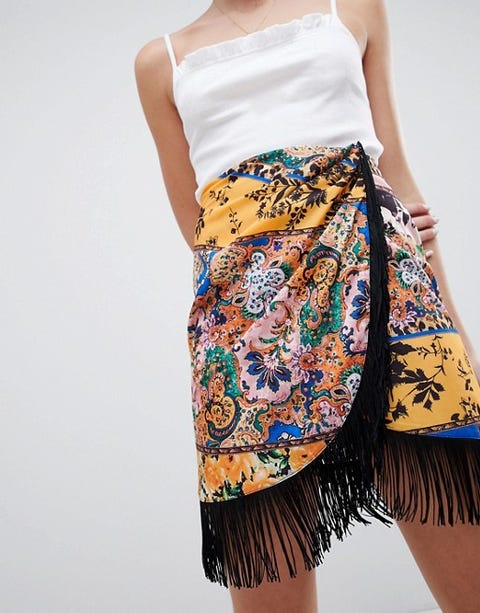 Fringe is hot again for the summer! Grab a cute fringe skirt like this, add a simple white shirt, and a pair of adorable sandals….then you're perfectly ready for that beach/outdoor party!
5. Cuisinart Soft Serve Ice Cream Maker-$72.92 Amazon has it here
GoodBYE, Dairy Queen! You can now have on-demand ice cream at your service. This fun summer appliance makes up to 1.5 quarts of ice cream in just 20 minutes (dangerous!). Who doesn't love delicious ice cream in this crazy heat?!
Why are these so genius!? I've been needing something like this for YEARS!! These adjustable silicone straps will come in handy all summer long. Beach towels, clothes, organizing your suitcase for a trip — there are endless possibilities. You can even use them to attach your belongings to your bags for safe keeping. Trust me, this is great for someone like me. I lose everything lol!
7. Sombra Shade Portable Cooling Shade-$79-$99 Get yours asap here!
This is such a great idea to set up a portable shelter on the beach. You can get your shade very easily with Sombra! Just fold it out and that's it. No sunburn on this skin! Cool off with Sombra this summer!
Who wants to drink wine at the beach? ME! Who wants to carry wine bottles around the beach?? NOT ME!! These are genius because you have the freedom to carry your favorite glass bottle of wine with you by filling these up yourself. They're also foldable so they're very easy to store. Of course, they're BPA free and leak proof too. Best ten bucks you'll ever spend!
Alright, that's my short list for now. I have quite a few summer lists planned so don't forget to subscribe, sign up for updates, and follow me on social (I DO follow back). Thanks for reading. You're the best Tribe in the whole world! 
With love and magic, 
-Megan